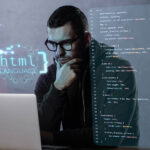 How Can We Help?
+1800 - 123 456 78
Mail: hello@sypsys.com
Elevate User Experiences with Sypsys
UI/UX Design that Inspires
Welcome to Sypsys, where design meets innovation, and user experiences are elevated to new heights. Our UI/UX design services redefine digital interactions, seamlessly blending aesthetics with functionality. Discover how Sypsys transforms ideas into captivating digital experiences that leave lasting impressions.
Unleashing creativity through Intuitive Design
In the realm of UI/UX design, Sypsys is synonymous with creativity and innovation. Our team of talented designers specializes in translating your brand vision into visually stunning and intuitively navigable interfaces. From the first pixel to the final prototype, we prioritize a design-first approach, ensuring your digital presence not only meets but exceeds user expectations.
Redefine User Expectations with Sypsys UI/UX Design Services
At Sypsys, we believe in more than just creating beautiful designs. Our UI/UX design process revolves around strategic thinking and a deep understanding of your users. We meticulously craft interfaces that not only captivate but also guide users seamlessly through their digital journey. Our user-centric designs enhance engagement, reduce bounce rates, and elevate overall satisfaction.
In a world where digital interactions happen across various devices and platforms, responsiveness is non-negotiable. Sypsys specializes in creating designs that are not only visually appealing but also responsive and accessible. Whether on desktops, tablets, or mobile devices, your audience will experience a consistent and delightful interface that adapts to their preferences.
Experience your design before a single line of code is written. Sypsys employs interactive prototyping to bring your vision to life, allowing you to navigate through the user interface and test functionality in a simulated environment. This collaborative process ensures that your design aligns perfectly with your goals and expectations before development begins.
Collaboration is at the heart of our design philosophy. We work closely with you throughout the design process, from ideation to implementation. Your feedback is invaluable, and our iterative approach ensures that your vision evolves into a design that not only meets but exceeds your expectations.