How Can We Help?
+1800 - 123 456 78
Mail: hello@sypsys.com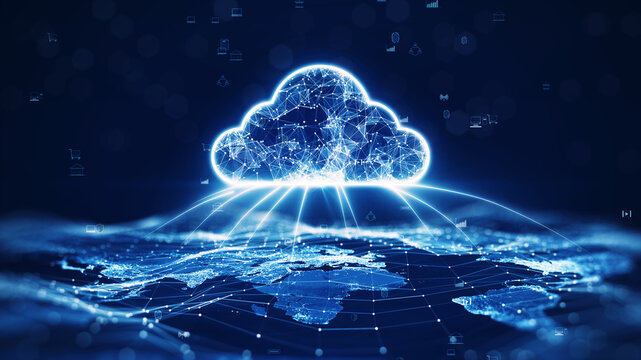 Unleash the Power of Cloud Computing
Welcome to Sypsys Cloud Computing Services, where innovation meets efficiency in the digital realm. Harness the full potential of cloud technology to transform the way you do business and propel your organization into the future.
Scalability for Growth
Sypsys offers scalable cloud solutions tailored to meet the evolving needs of your business. Whether you're a startup gearing up for expansion or an established enterprise, our cloud services empower you to scale seamlessly, ensuring that your technology infrastructure grows with your business.
Secure and Compliant Infrastructure
Security is our top priority. Sypsys provides robust, secure, and compliant cloud infrastructure, safeguarding your data and applications. With advanced encryption, regular security updates, and adherence to industry regulations, you can trust our cloud services to protect your digital assets.
Efficiency through Cost-Effective Solutions
Maximize efficiency and minimize costs with Sypsys Cloud Computing Services. By leveraging the pay-as-you-go model, you only pay for the resources you use, eliminating the need for upfront capital investments. This cost-effective approach allows you to allocate your budget strategically and focus on driving business innovation.
Enable seamless collaboration and enhance accessibility with our cloud solutions. Sypsys ensures that your team can access data and applications anytime, anywhere, fostering collaboration and productivity. Whether you're working in the office, at home, or on the go, our cloud services provide the flexibility your modern workforce demands.
Sypsys caters to diverse industries with innovative cloud solutions. From data storage and backup to advanced analytics and machine learning, our services are designed to meet the unique challenges of your industry. Experience the agility and innovation that come with cloud computing tailored to your specific needs.
As technology evolves, so should your infrastructure. Sypsys ensures that your business stays ahead of the curve with cloud services that are continuously updated and optimized. Future-proof your technology investments and position your organization for success in the ever-changing digital landscape.